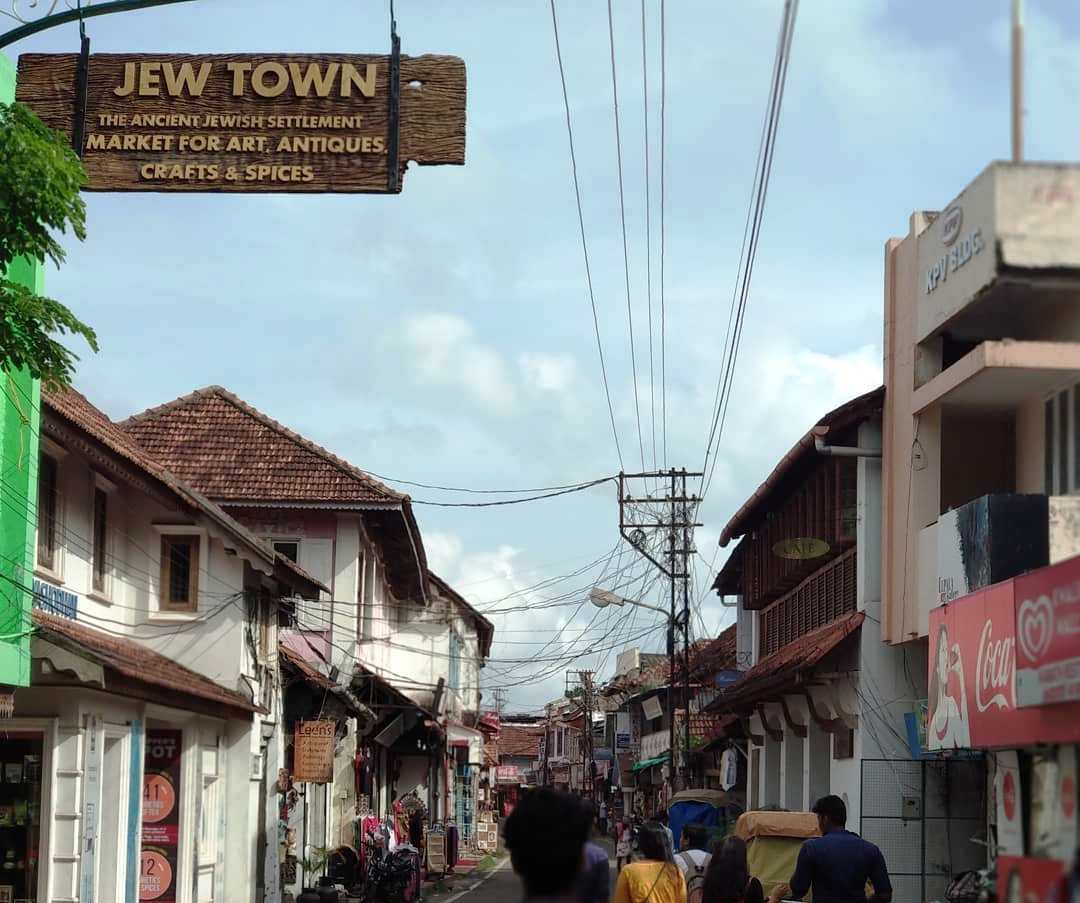 After the formation of Israel in 1948, the Cochin Jews migrated to the Promised Land. Only a handful of Jews still live in Kerala today – however, their synagogues, cemeteries, houses and streets still bear witness to their 2000-year old association with India.
Tour coverage: This tour covers Jewish sites in the old settlement (prior to the move to Cochin), as well as the sites in Cochin itself.
We will start at 9:00 a.m. with a drive to Kondungallur, the original trading port where the Jewish community arrived. It takes about 1.5 hours from Cochin, through the countryside. We will visit Chennamangalam, to see the sensitively restored synagogue of the Malabar Jews. Based on Indian building traditions, but influenced by visiting traders and imperialists over the centuries, the Chennamangalam synagogue is a wonderful example of the traditions of Keralan vernacular architecture. This architectural style was adapted to Jewish ritual and liturgical requirements, to produce a synagogue that is simple yet beautifully embellished. Another synagogue nearby in Parur, which was earlier in a state of disrepair, has now been restored, and we will visit that also.
After lunch, we will drive to Fort Kochi. Here, we will visit the 'Jew Town' area, where Cochin's Jews were given land by the Cochin raja to build their homes and trading houses. We will visit the Paradesi synagogue, known for its hand-painted tiles and its quaint old chandeliers. We will go on a walking exploration through the narrow streets of this area, to absorb the atmosphere and to see the homes of Cochin's Jewish community. You can also take a brief look at the Jewish cemetery if interested.
This is a custom tour, so if time permits, you can also see other sites in Fort Kochi, such as the Matanchery Palace (Dutch Palace) and St Francis Church. We do not guarantee that time will be available, as it is difficult to accurately predict drive times as well as how much time you will spend on each site outlined above.
Duration: Full day (8 hours)
Includes: Air-conditioned transport, driver with cell phone, English Speaking guide, Entrances , bottled water, and all taxes